Beste spelers,
English below
2021 komt alweer snel om de hoek kijken en we hopen dat jullie dit aankomende jaar met zo min mogelijk blessures zullen door komen!
Mocht je toch wel fysiotherapie nodig hebben in 2021, dan vinden wij het belangrijk je er op te wijzen dat je geen onnodig hoge kosten hoeft te maken door de juiste zorgverzekering uit te zoeken. Dit kan een hele zoektocht zijn en daarom hebben wij alvast een globaal overzicht gemaakt met de voornaamste verzekeringen. Deze vind je in de bijlage.
Je kan je zorgverzekering slechts eenmaal per jaar wijzigen en dit is rond de jaarwisseling. Dus doe er je voordeel mee!
Namens het hele fysio-team, wensen wij jullie een fijne kerst, goed en sportief 2021!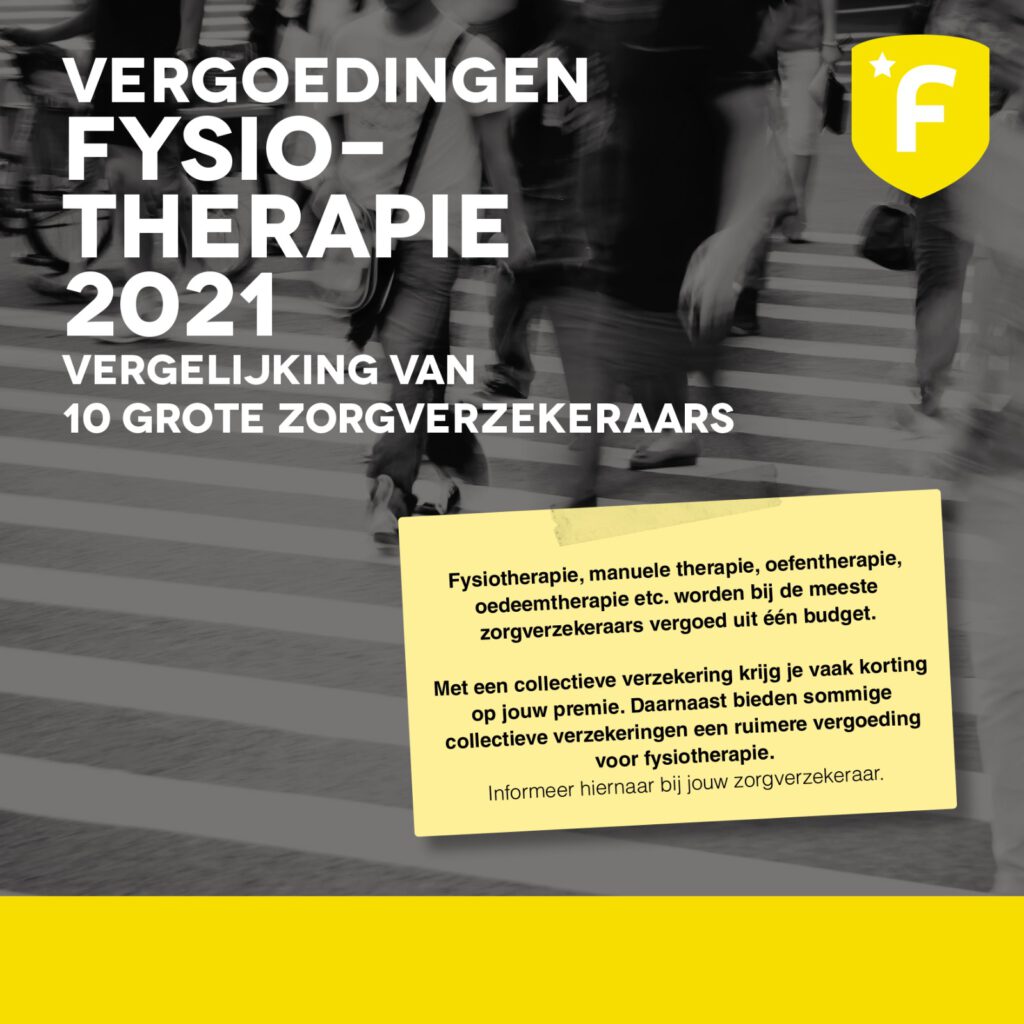 Dear athletes,
2021 is coming fast around the corner. We hope in the coming year that you all stay in one piece and have minimal injuries. If in 2021 physiotherapy is required then it's important to know that it doesn't have to cost you too much trying to find the right insurer. Sometimes the search can feel like a tedious task and because of this, we have made an overview of the main insurance companies. This you will find attached. Unfortunately, you can only change your insurer once a year; this being before the turn of the year. Make the most of it!
On behalf of the whole physio-team, we wish you happy holidays and a sportive 2021.