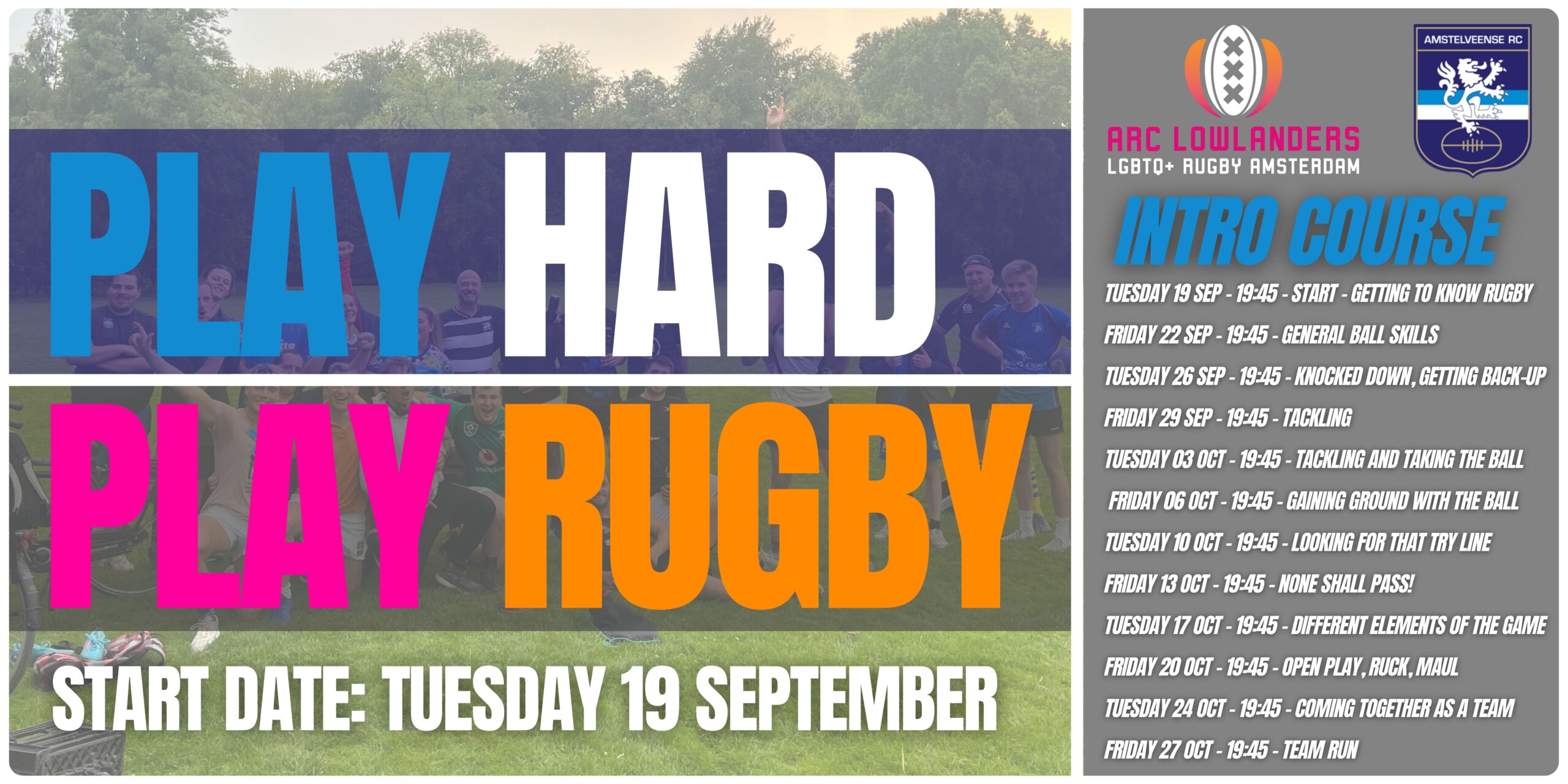 The Amstelveense Rugby Club (ARC) firmly believes that rugby is an sport that welcomes everyone, embracing the core values of integrity, passion, solidarity, discipline, and respect as promoted by World Rugby.
Engaging in rugby will not only challenge your body and mental strength, but also inspire you to push your boundaries. Being part of a rugby team will, most importantly, lead to forming lifelong friendships.
We wholeheartedly invite people from diverse communities and identities to join our vibrant and accepting community. Whether you aspire to compete at an elite level or simply wish to be a part of the post-game camaraderie, we have the perfect team waiting to welcome you with open arms! Amsterdam Lowlanders & Amstelveense Rugby Club
For 18+ adults of any gender we're organizing an annual introduction course to get acquainted with the great sport of Rugby.
Starting on the 19th of September, where you can get fit and learn the basics of the game in 6 weeks for just €50.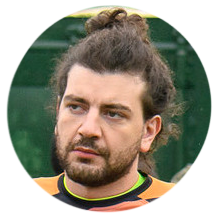 Giuseppe Tazzi
Course coach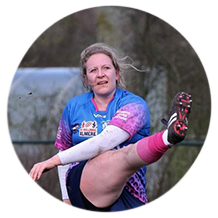 Ann-Celina Lloyd-Jones
Assistant coach
Our Introduction to Rugby Programme
The course lasts 6 weeks and consists of 12 intense training sessions with a final friendly match, Friday the 3rd of November
Tuesday 19 Sep - 19:45
Start - Getting to know Rugby
Friday Sep 22 - 19:45
General Ball Skills
Tuesday Sep 26 - 19:45
Knocked Down, Getting Back-Up
Friday 29 Sep - 19:45
Tackling
Tuesday 03 Oct - 19:45
Tackling and Taking the Ball
Friday 06 Oct - 19:45
Gaining Ground with the Ball
Tuesday 10 Oct - 19:45
Looking for that Try Line
Friday 13 Oct - 19:45
None Shall Pass!
Tuesday 17 Oct - 19:45
Different Elements of the Game
Friday 20 Oct - 19:45
Open Play, Ruck, Maul
Tuesday 24 Oct - 19:45
Coming together as a team.
Friday 27 Oct - 19:45
Team run