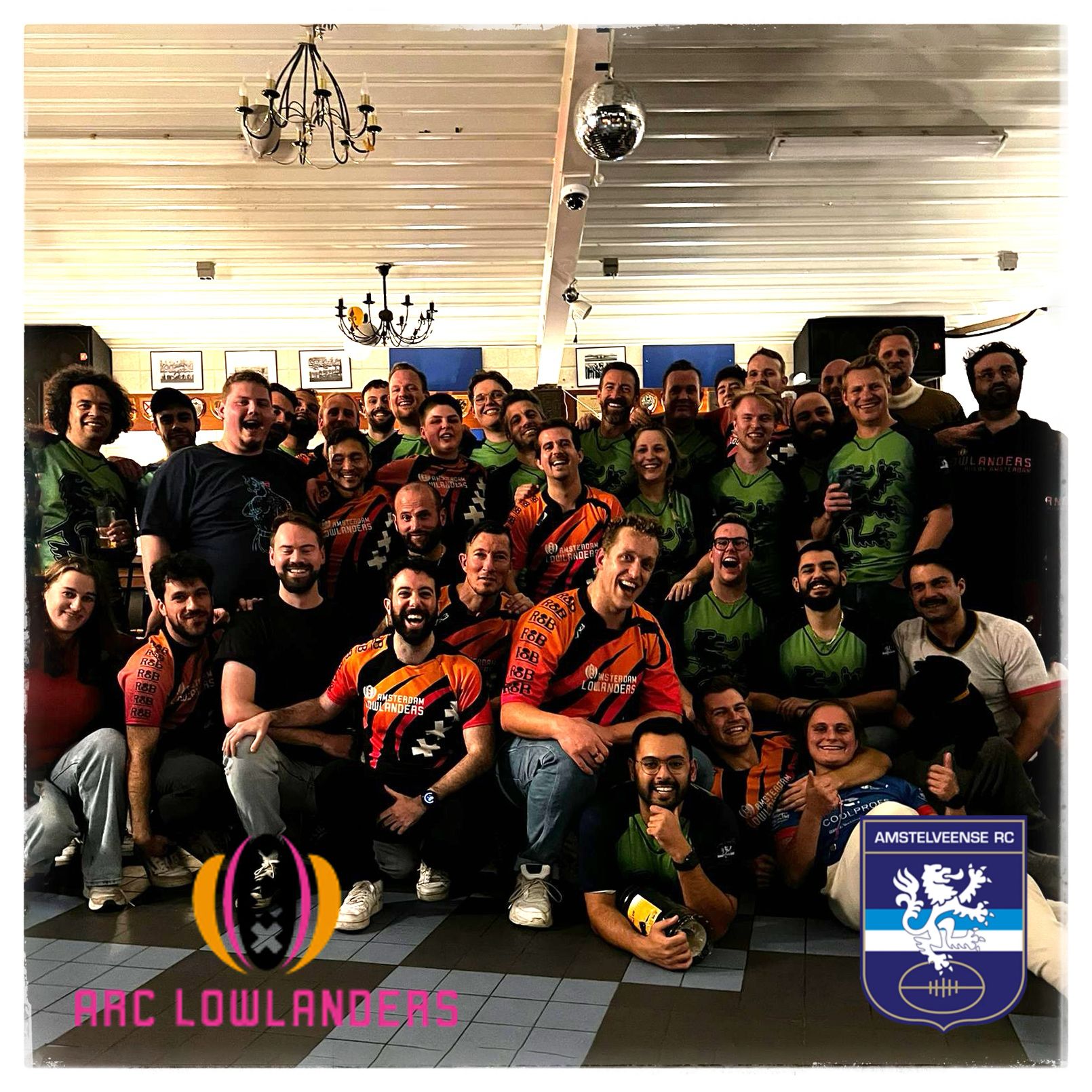 The ARC Introduction Course wrapped up last Friday, November 3rd, 2023, marking the end of six weeks filled with intense rugby learning, tackling, and shared meals.
We're thrilled to share that over 38 participants who completed the survey have given the course an outstanding rating of 4.4 out of 5!
To celebrate the development of these talented individuals and to welcome prospective club members, ARC and the ARC Amsterdam Lowlanders have organized exciting team-building activities at our clubhouse in Amstelveen.
During these games, the newbies have proven themselves true team players. Under their team name the Dragons, they defeated the oldies in a series of challenging tasks and though games.
Stay tuned! These stars in the making will still have to prove themselves worthy in their very first Intro March! Stay tuned for more details, supporters will be welcome! Let's make more memories together.
If you want to enrol to "Introduction course" for the future (or want to recommend it to someone), visit: