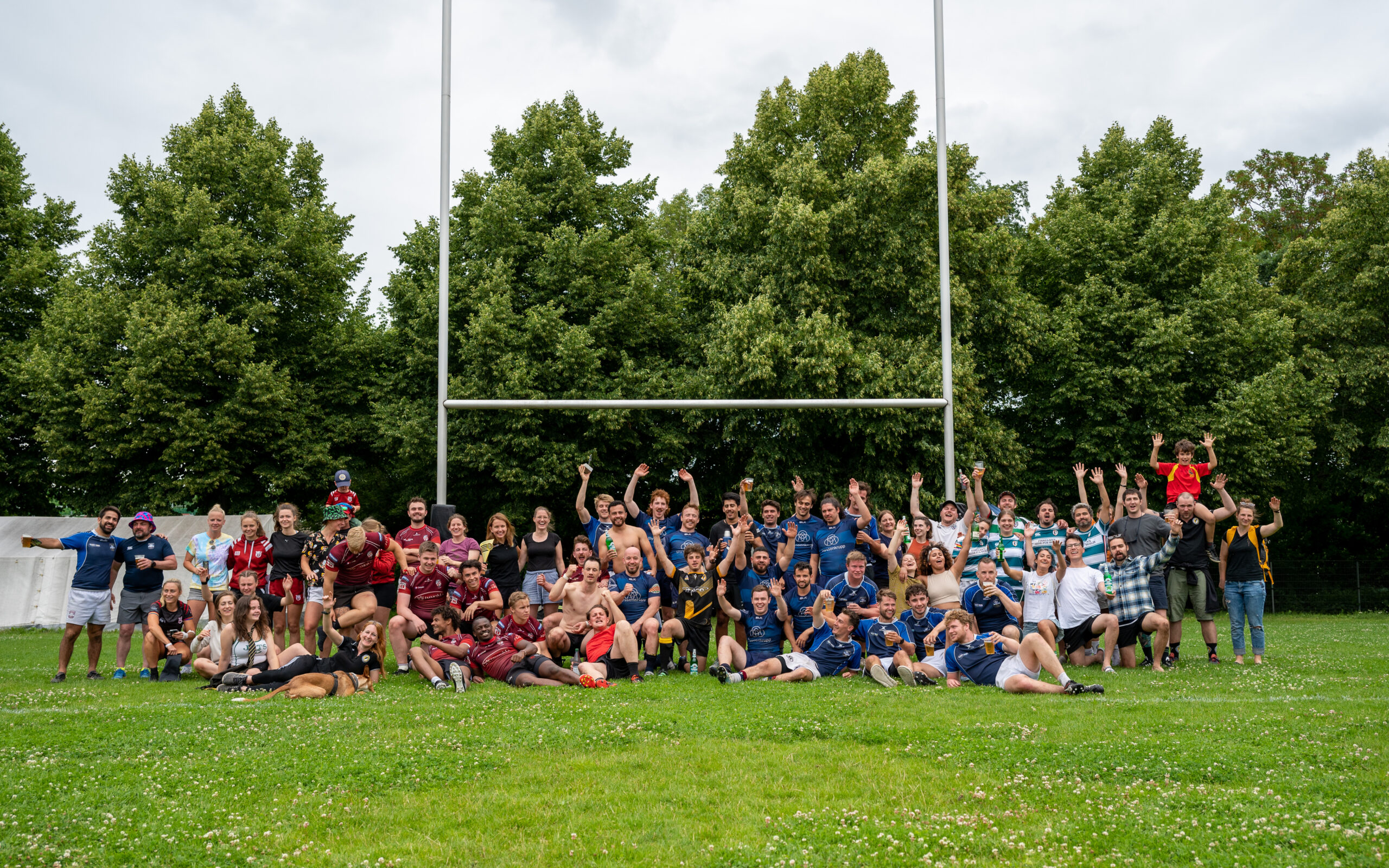 On July 1, 2023, the Rugby Klub 03 Berlin hosted an electrifying Rugby Sevens tournament featuring both men's and women's categories. Under sunny skies, teams battled it out for glory in a day filled with fast-paced action.
In the women's category, teams from various regions showcased their talent and determination, captivating the crowd with their skillful execution.
The men's category saw the Dutch Amstelveense Rugby Club and the German BRC competing fiercely. With their speed and precision, the Dutch team left a lasting impression on the home crowd by WINNING one try ahead.
The tournament celebrated the essence of rugby, with players demonstrating respect and fair play throughout. As the sun set on a successful day, the Berlin Rugby Sevens tournament left fans eagerly anticipating future events that will surely continue to inspire and captivate.
Tour organizers: Frank, Julles, Chris, Claudius
Trainer: Chris Joor + Joel
Team manager: Claudius Wolff
ARCadiand + BSV:
Biagio Lorenzi (t'Gooi RC)
Kilian Wolff (Utrecht RC)
Jake Robinson (ARC)
Jasper Kombrink (ARC)
Dakota (Hilversum)
Daniel Workel ('t Gooi RC)
Nathan Burton ('t Gooi RC)
Pablo Aguirre (ARC)
Patrick Osullivan (Hookers RC)
+ BSV players